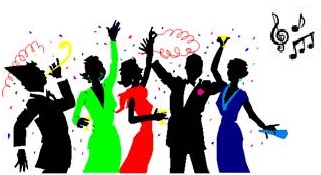 Hi Everyone
I am posting the menu for our Presentation Dinner Dance for your information. I will need your choices well before the day, and this can be done by either contacting me direct, or via the list that will be on the notice board at the club. Would anyone with special dietary requirements, please let me know.
Payment is required at least one week before and the cost will be ₤ 26 per person with a special menu and price for juniors if required.
The evening will start at 7.00 p.m. for 7.30 p.m. with "carriages" at 12.30 a.m.
Dress code is cocktail-wear for the ladies and smart (no jeans please) for the gentlemen.
Dancing will be to the sound of "Tinnitus"
Additionally, there is a table plan posted on the notice board at the club in order that you may have a table of your choosing.
Once again I am asking for your support for the Dinner and if you have friends that you would like to bring, then please add them to the list.
Any questions or queries, then please do not hesitate to get in touch with me.
Many thanks
Linda